Our clients regularly tell us that what they value most is our attention to detail and our coordinated approach to project management. It's summed up in our commitment to best practice: our aim is to help you get on with the things that really matter in your life, while we plan and install your room with minimum fuss.
Here are some of the latest projects we have been working on!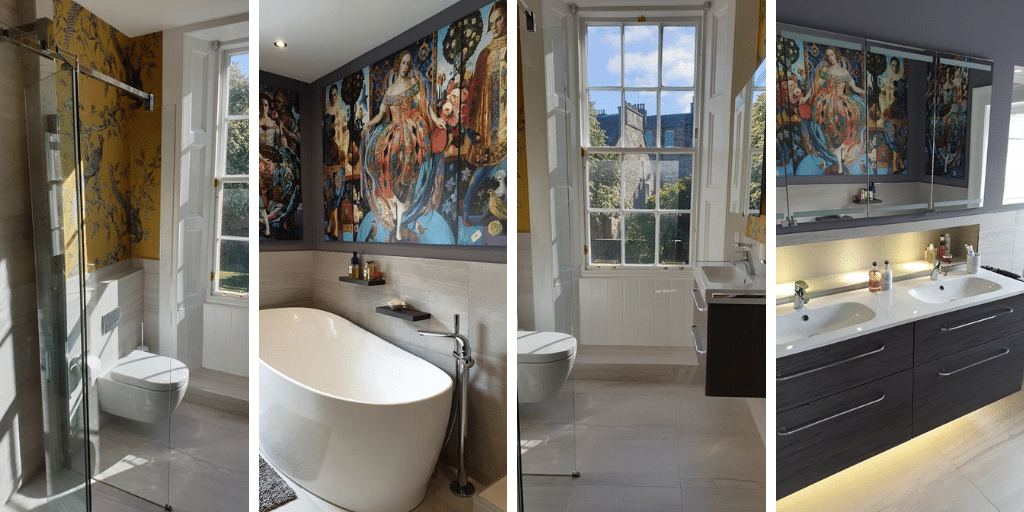 Wallpapers and Artwork can sometimes be the finishing touch to any room, but the choices in our completed bathrooms in Edinburgh recently are quite simply stunning. We are so proud of our in-house installation team to produce rooms like this; delighting our client and exceeding their expectations.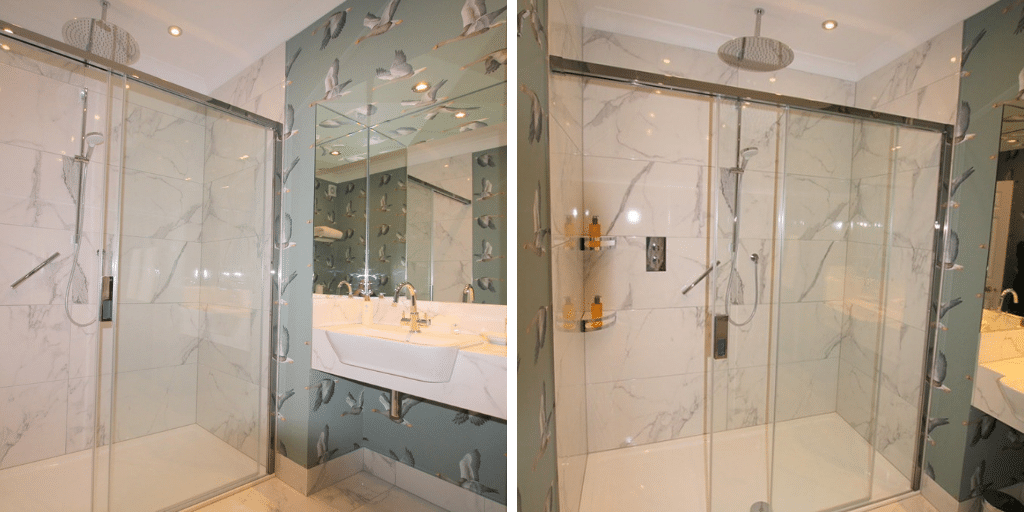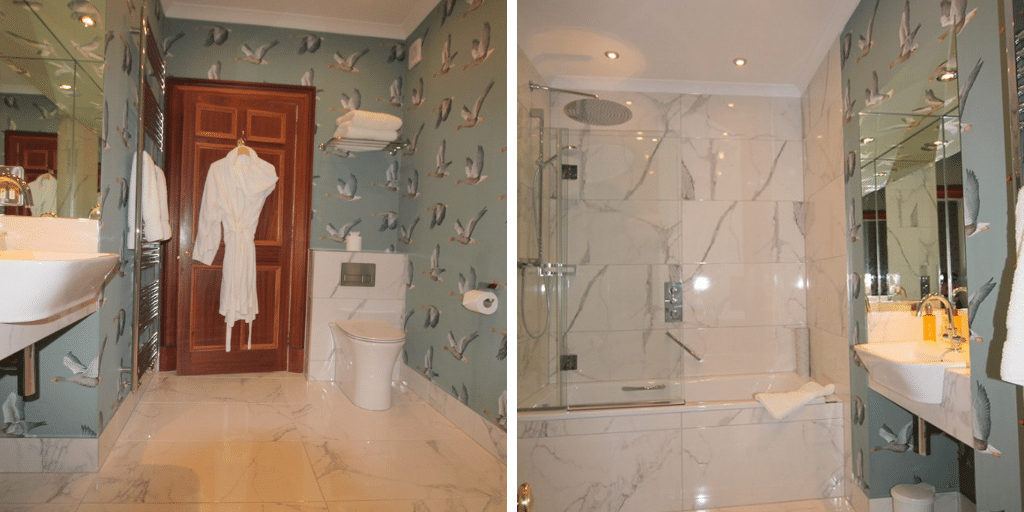 The stunning Kinloch House Hotel. "I would like to thank Lawrence and his team. They designed and fitted six new bathrooms at the hotel and the majority fitted while we were open. I have never dealt with a company in my 30 years in the hotel trade who were as professional as his team. There was no disruption whatsoever. The quality of the products and the workmanship is plain to see. Also the tidiest workman ever.
Thank you for transforming our rooms. If you are considering bathrooms you will not beat The Bathroom Company." – Graeme Allen, Proprietor, Kinloch House Hotel.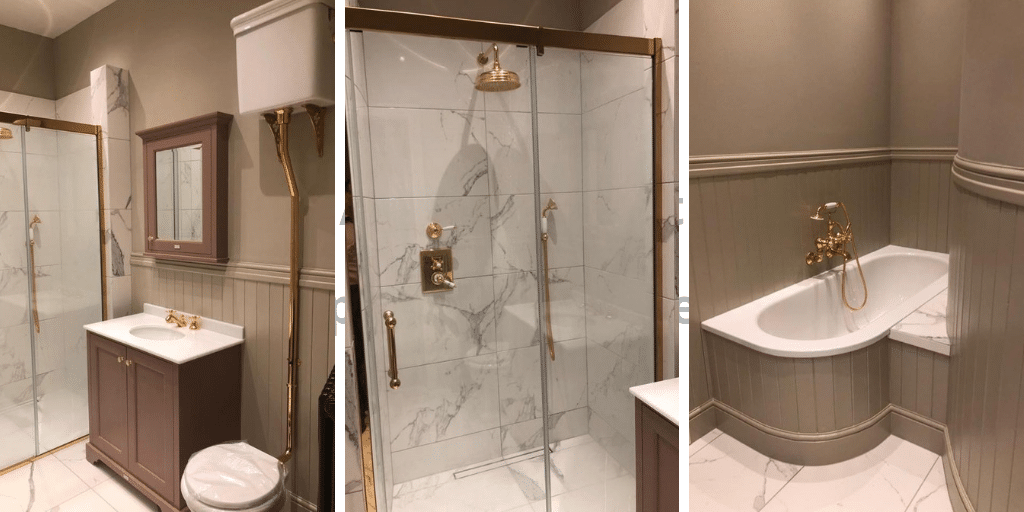 Our recently completed room in Glasgow by our wonderful team highlights their attention to detail and pride in their installation. Our client is delighted and is enjoying using their Matki Showering special finish Eauzone enclosure.
For a truly unique room designed and installed by our in-house teams; especially for your individual requirements, contact us or visit our showrooms in Perth or Edinburgh.
Visit us at:
8 Kew Terrace Edinburgh | EH12 5JE
32 Leonard Street Perth | PH2 8ER