The all-white bathroom has been a safe and popular option over the years but, after such a long phase of beige, neutral and earthy tones, more and more people are now being drawn to strong and striking bathroom design – one which is more bold and personal.
One trend that we've seen becoming particularly popular is the ability to mix and match and incorporate different finishes throughout your bathroom. 2019 saw trends in metals and concrete, raw materials. in 2020 all traditional rules towards interior design have gone out the window!
One of the great things about this approach to design is that it is extremely flexible, giving you the luxury of a choice of finishes – plus the idea of mixing materials adds a special interest, richness and depth to your design scheme.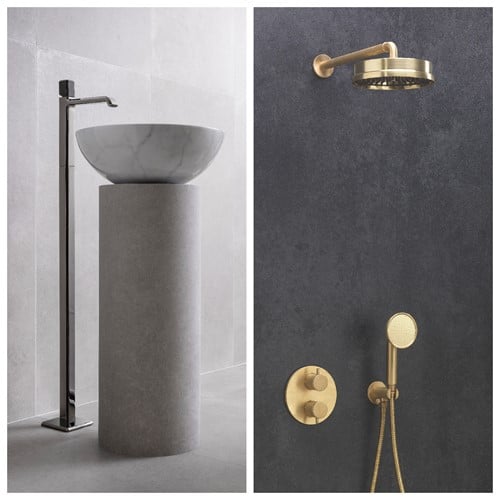 2020 trends are seeing several colours and textures are being used in coordination with each other that might appear, at first glance, to contradict one another in a mixture of styles.
Gold, platinum, brass and copper are being included as metallic accents and design highlights, while black is being used on its own, but also to create a contrast to richer tones.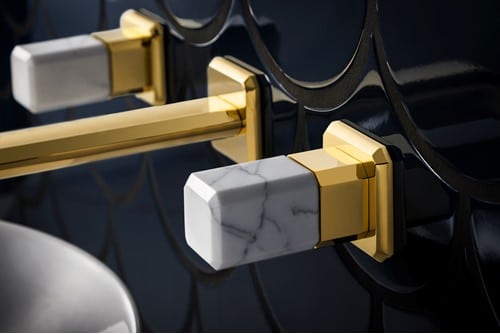 The timeless beauty and elegance of marble, paired with the warmth of natural wood, is another design trend that has gained enormous popularity. This look has increasingly extended to the bathroom, where homeowners are looking to bring a touch of exclusive sophistication.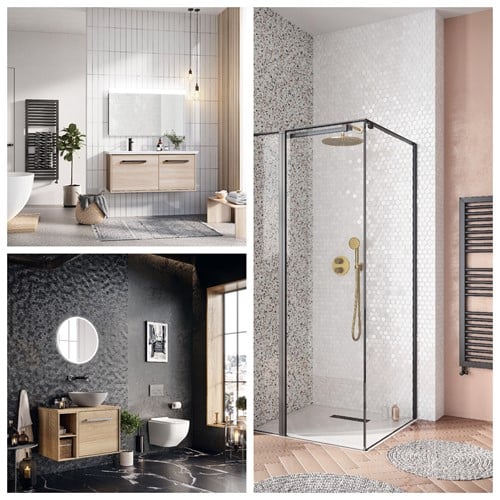 Crosswater's new Italy collection is offered in 49 colour combinations and gives life to true customisation in the bathroom through combining metals, natural stone and marble. With base finishes ranging from Brushed Black, Polished Metallic, Yellow Gold and Polished Rose Gold, and handle finishes including Quartzite Velvet, Polished Graphite, Crema Nuova Velvet and Polished Guatemala, there is a made-to-order colour combination to suit every home. From city sleek to a country pad, the Italy collection provides the perfect final luxurious detail in any bathroom.
For a truly unique room designed and installed by our in-house teams; especially for your individual requirements, contact us or visit our showrooms in Perth or Edinburgh.
Visit us at:
8 Kew Terrace Edinburgh | EH12 5JE
32 Leonard Street Perth | PH2 8ER