AXOR are trendsetters. They set the benchmarks for bathroom design.
They are a brand who are associated with luxury in bathrooms and kitchens. Avantgarde, one-of-a-kind products and collections are created to the highest aesthetic and technological standards. They all live up to the aspiration "Form Follows Perfection".
For more than 20 years now, trendsetting designer products, which include major bathroom design classics, have been created in collaboration with internationally renowned architects and designers.
AXOR do what they do best – continually redefining aesthetics, water design and functionality. With award-winning mixers, showers and accessories. Providing incentives for bathroom design. Setting new benchmarks for individuality and exclusivity.
In today's post, everything is all about Axor, their incredible products and what makes them stand out in the extremely competitive market of bathroom design.
THE STORY OF AXOR PRODUCTS.
Behind every brand is a story and for Axor, it is "Form Follows Perfection". This saying is rooted in a strong principle. And it's something of a revolution. Form Follows Function. No form or function can be considered in isolation. AXOR mixers, showers and accessories are developed, designed and produced in line with this aspiration. For bathrooms and kitchens. Perfection.

From their sleek design to their functionality, Axor's genius bathroom taps are a different kind of tap and that's what makes them so fascinating. Their slender and pristine look is instantly recognisable and their performance is even better. Let's take a look at some of these products in action.
AXOR STARCK ORGANIC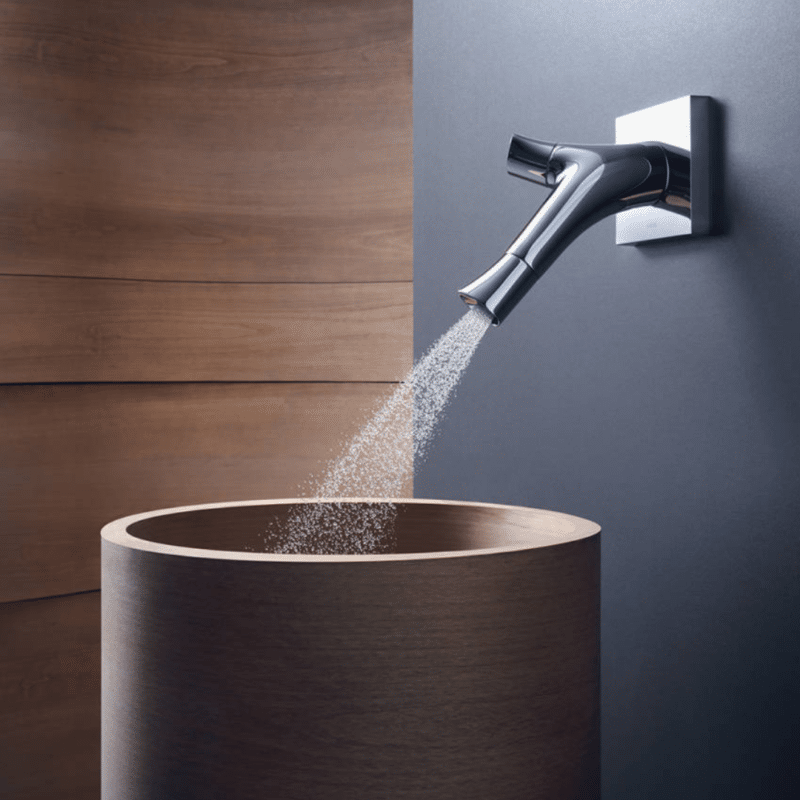 Taking the natural world as inspiration. In its beauty and efficiency. AXOR Starck Organic combines both, consistently in Avantgarde fashion. Sculptural in appearance. In sensuous, organic shapes. In the water arrangement. And in the minimalist use of resources. Revealing the best of nature.
AXOR MASSUAD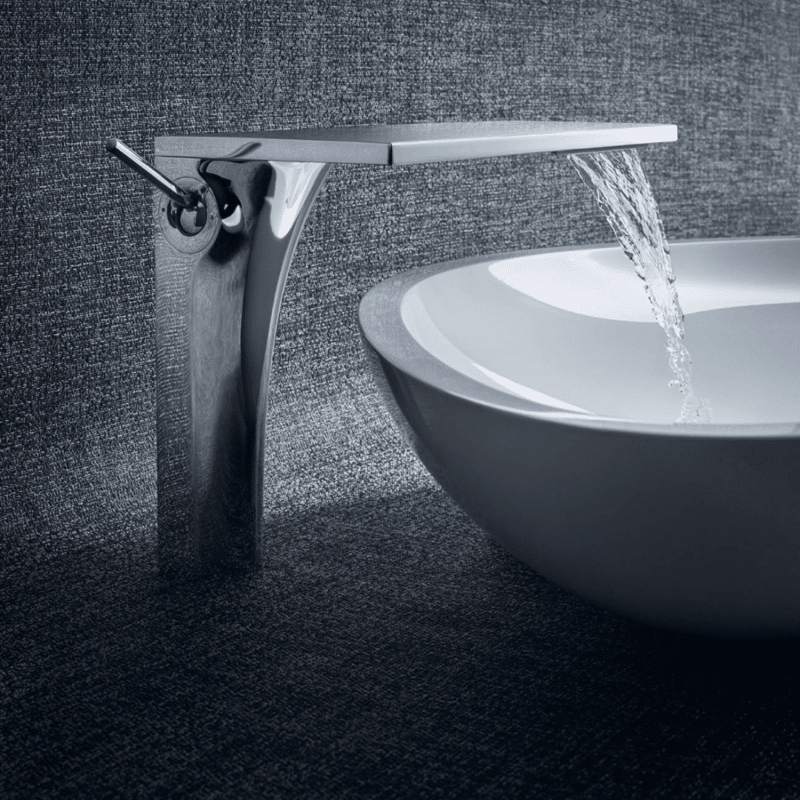 Water. The principle of all things. A source of well-being and serenity. As a sensuous waterfall. As is the case with AXOR Massaud. The collection perfects the bond between man and nature. Consistently adhering to the principles of organic architecture. In appearance, radically inspired by natural elements. Dispossessed of technology. To celebrate the moment – with water rather than with mixers.
AXOR STARCK V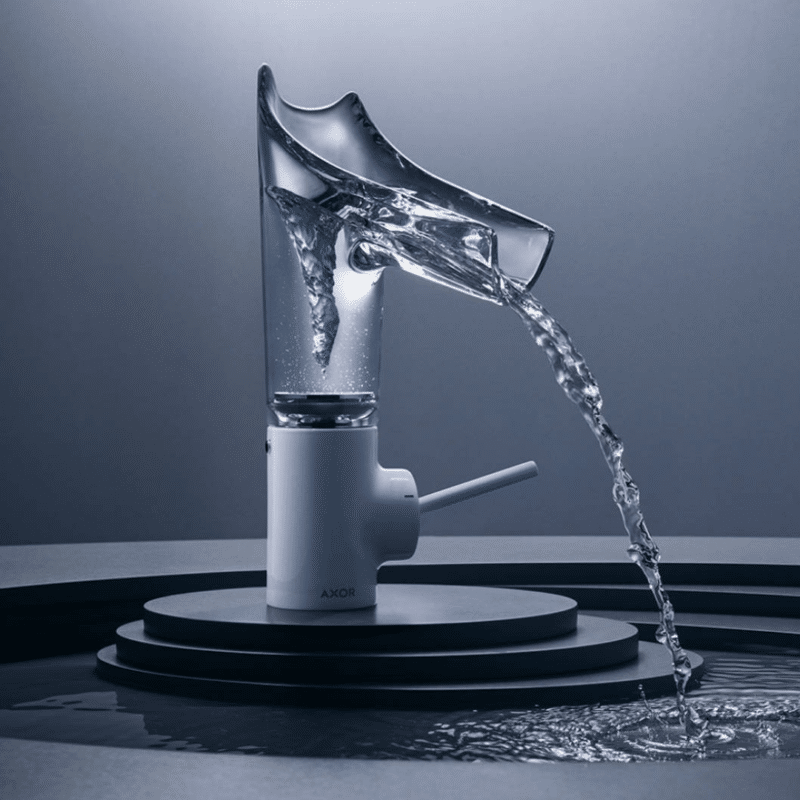 Water releases energy. Boldly transforming it into a fascinating shape: AXOR Starck V. With its body made of crystal glass. A real eye-catcher. With its unmistakably organic, sculptural shape. Revealing a true spectacle of nature: the water vortex. In all its power and beauty. Vital and original.
AXOR CARLTON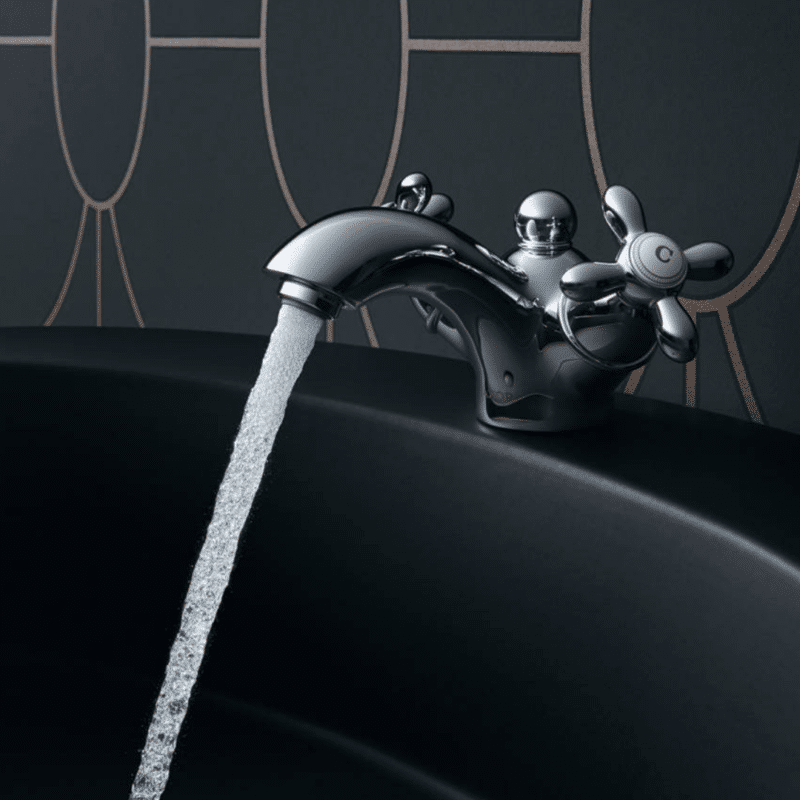 Influenced by Art Deco. Characterised by decadence and glamour. AXOR Carlton is the perfection of this opulence. Magnificent in form. Gently curved. Material-intensive. Nostalgic bathroom mixers, showers and accessories, which are reminiscent of this period and give it a new lease of life.
AXOR MYEDITION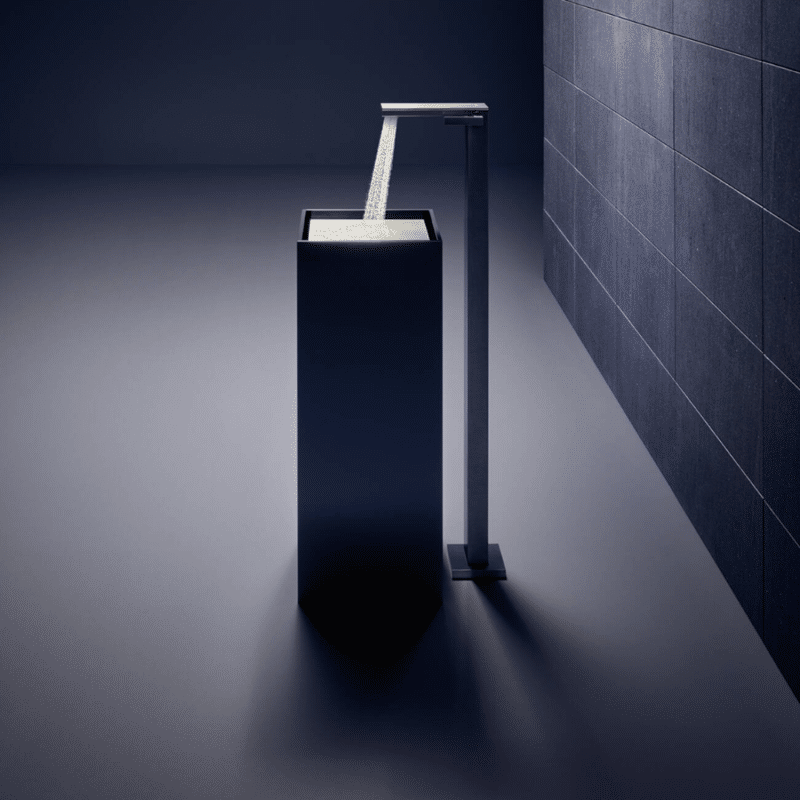 Setting yourself apart. Satisfying your need to be unique. Heading in new directions. This is what AXOR MyEdition stands for. The clear, linear design sets the stage for self-realisation. And for your own creativity. With a wide range of plates. Available by request in materials such as leather, wood, marble and mirror glass.
Form Follows Function is not enough. AXOR's goal is to finish products off to perfection. The development process continues until there's nothing left to be added or removed. Until the product is more than the combination of form and function.
Here at The Bathroom Company, we have a devoted team who will help with your design, supply and install. We can help you with the finishing touches and give you the expert advice required to give you the bathroom that you have always dreamed of. Let's turn it into a reality. Our stunning showrooms in Edinburgh and Perth have many displays for any size of bathroom.
Visit us at:
8 Kew Terrace Edinburgh | EH12 5JE
32 Leonard Street Perth | PH2 8ER