Crosswater understands bathrooms. For over twenty years, they have been a leading example in the ever-changing bathroom industry. The company has evolved from a rationale space for washing and cleansing to an emotional one focused on relaxation and rejuvenation. In response, Crosswater has curated an extensive range of products to delight our customers, always.
By uniting their existing product ranges, they have now made it easier than ever to create a complete solution. One that delivers on each element of bathroom function. A combination of time-honoured manufacturing techniques, quality materials and tried-and-tested components. These are brought together to offer a complete range that proudly wears the Crosswater seal of approval.
BATHROOM INSPIRATION
When it comes to being inspired to completely renovate your bathroom, you can rest assured that the brand is bursting full of ideas and design concepts to transform your bathroom into a relaxing haven which it should be. People will view their bathrooms as a place where they shower and get ready in the morning. Look at it from another angle where you can have your own luxury space to forget about the world for a moment or two.

We'll show you a few Crosswater products which will make you go 'Ahhh!'
WALDORF BATH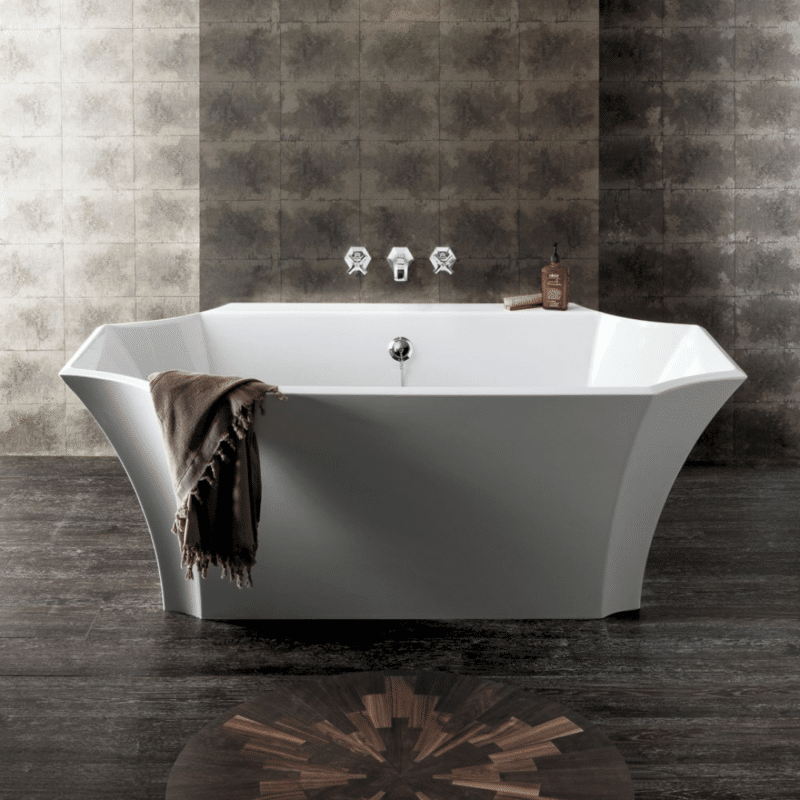 Combining exquisite craftsmanship with early twentieth-century style, the new Waldorf bath represents the ultimate in bathroom luxury. Blending classic rectangular lines with elegant softened edges to evoke a high-quality, striking look. The new range of brassware and sanitary-ware is suited to both contemporary and traditional. An excellent freestanding bath.
BELGRAVIA SHOWER HEAD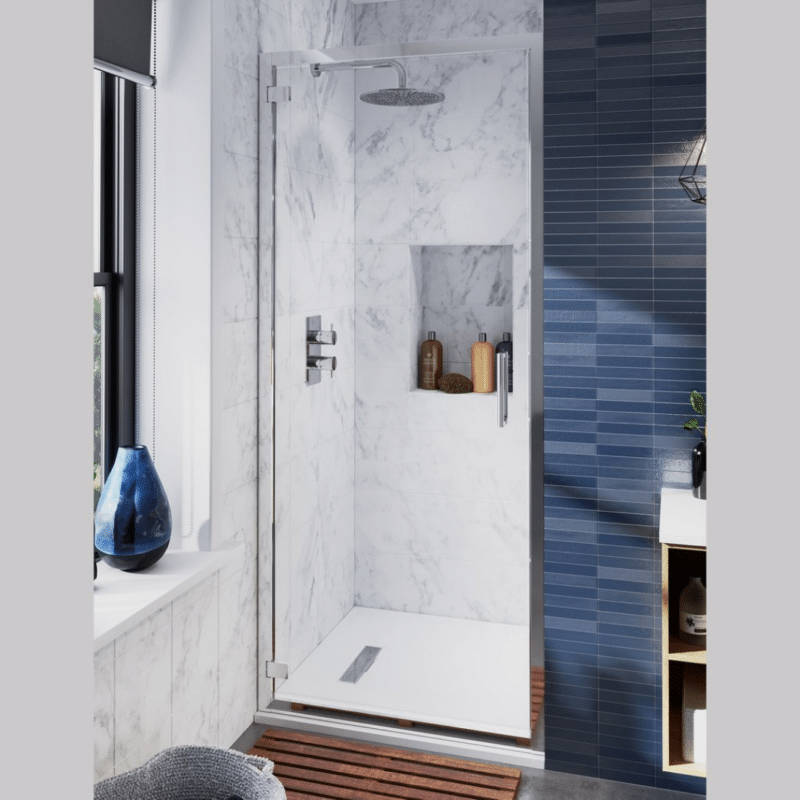 So, Crosswater takes furniture for bathrooms to another level. Infinity is simplicity in its finest form. There's a reason why it says 'One Design, Infinite Possibilities'. With the powerful 450mm shower-head, bring a touch of hotel-inspired luxury to your bathroom. Complete the look with the Infinity Pivot Door & Side Panel and change the way you shower. Make some you time and pamper yourself, you've earned it.
ZION FURNITURE RANGE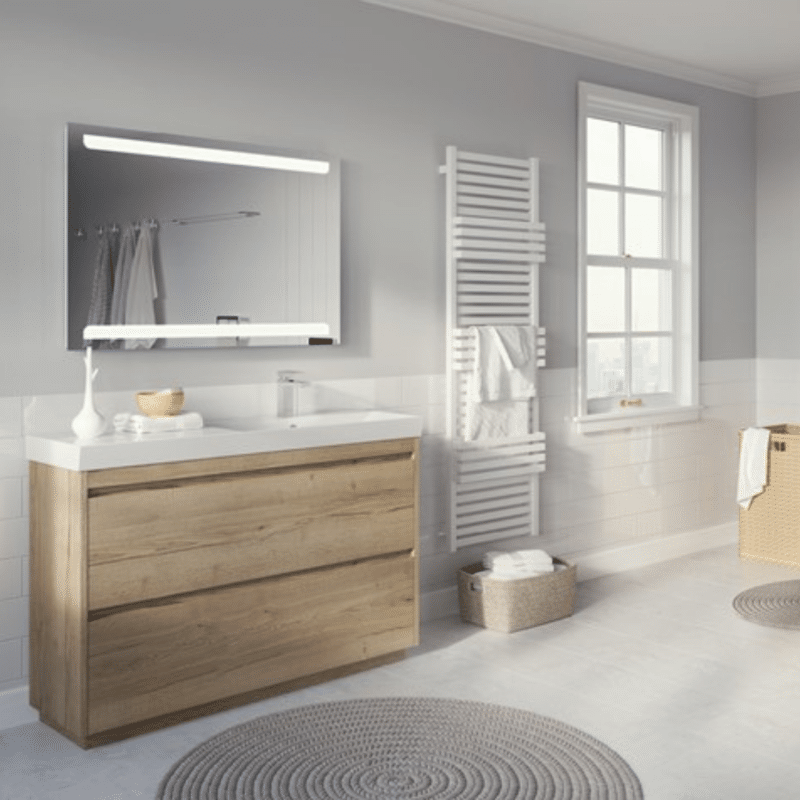 Zion furniture combines sleek handleless styling with full depth, full extension drawers. It combines a deep basin and on-trend styling to bring you the ultimate vanity unit for the bathroom. The Zion 120 Floor Standing Unit & Basin is perfect for storing everything you'll need in your bathroom. The double drawers simply mean that there's more room for more items!
PIER TOILET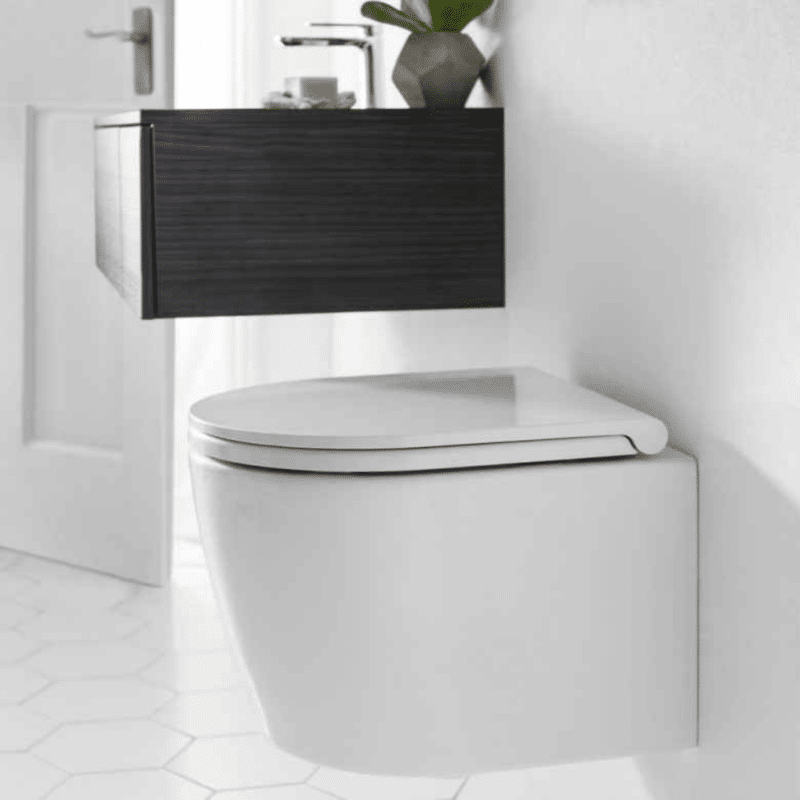 The Pier Toilet, a contemporary yet very simple toilet, has the shortest projection on the market at a minimal 43cm. Not only compact, but the seat is also still extremely comfortable and fits perfectly in limited spaces and whilst the high-function flush performance is as good as it gets. Introducing an innovation in ceramic glaze technology, Pier is expertly crafted from CERASLIDE®; a forward-thinking firing process that ensures the perfect surface consistency to resist stains, limescale, daily wear-and-tear and assist with flush performance.
MPRO BLACK MATT TAP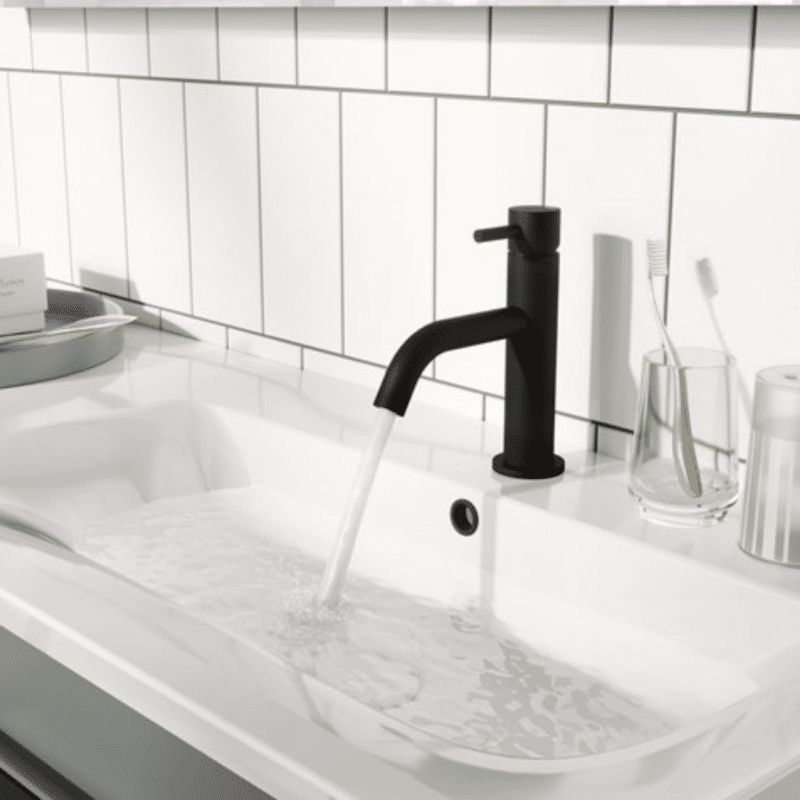 The established choice for high-quality bathrooms, MPRO delivers the very best in brassware engineering. Combining superb function and precision design, the result is a complete collection of bathroom mixers, valves, and shower-heads that meets the exacting demand of today's modern bathroom. Meet the MPRO Basin Monobloc, perfect for any kind of bathroom and it comes in a variety of finishes including this beautiful black matt finish.
This is why Crosswater are at their peak and we're extremely proud to have them as stockists here at The Bathroom Company.
Here at The Bathroom Company, we have a devoted team who will help with your design, supply and install. We can help you with the finishing touches and give you the expert advice required to give you the bathroom that you have always dreamed of. Let's turn it into a reality. Our stunning showrooms in Edinburgh and Perth have many displays for any size of bathroom.
Visit us at:
8 Kew Terrace Edinburgh | EH12 5JE
32 Leonard Street Perth | PH2 8ER