Classy, elegant and timeless. Three words to describe the colour black. This autumn/winter season, allow yourself to bring black into your bathroom. It is one of the most utilised spaces in your home and is the place where you can
finally
relax and unwind. Use black minimally yet effectively. The colour can truly bring a bathroom to life with it's deep, dark tones and give some drama into the room. Here are a few ways in which black can make your bathroom stand out:
Matt Bathrooms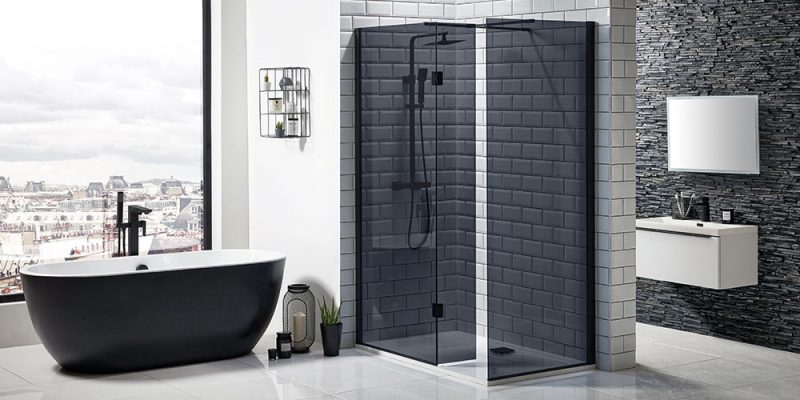 It's an up to date trend which is sleek and sophisticated. Bath bases, fitted taps and shower heads which are fully functional will look incredible with running water. Tie this in will dark grey walls which will make the bath stand out and be the main feature in your bathroom.
Bathroom Walls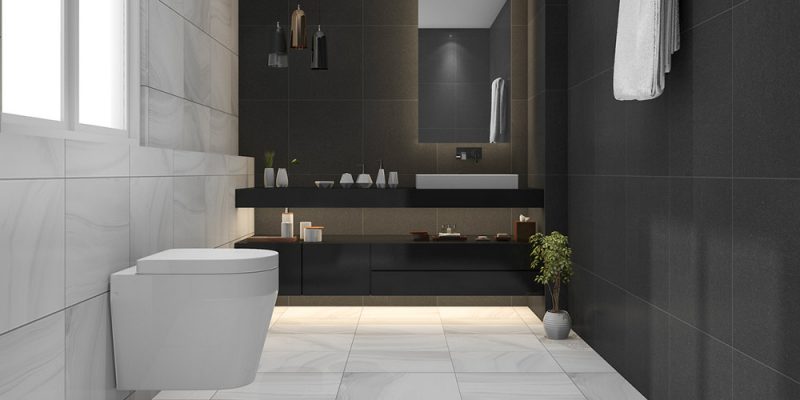 With the help of the right lighting and textures, a black feature wall (whether it would be paint or tiles) giving your bathroom a luxury vibe. Make your wall complete with a large statement mirror to show it's full effect. It's worth noting that an ALL black bathroom can be quite harsh on the eyes. Accessorise it well with coloured items such as red towels or white bathroom furniture that way you don't feel too enclosed or overbearing while in your bathroom.
Metallics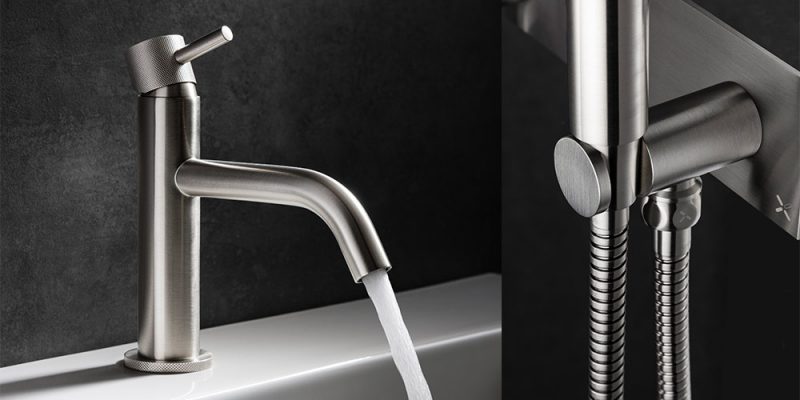 Copper, Rose gold, silver – three ways of making sure your bathroom never goes out of style. Use metallic towel holders or fitted taps to pair excellently with the black in your bathroom. This will provide your bathroom with class mixed with somewhat professionalism.
Black and White Monochrome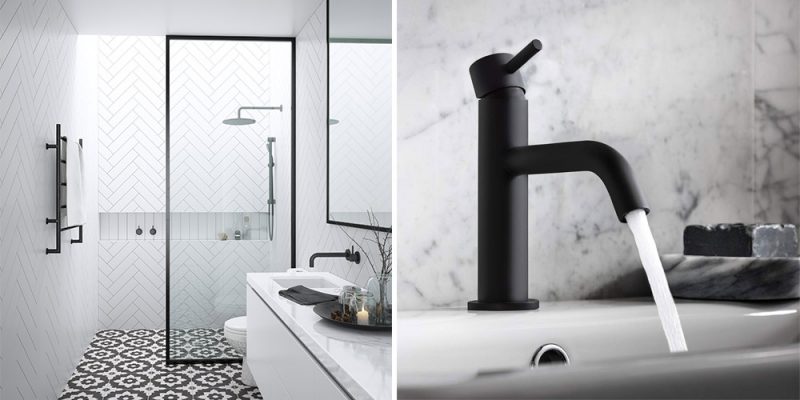 A classic combination which will never grow old. A monochrome bathroom could be exactly what you're needing in your home. You can't have one without the other and if accessorised correctly, this will be the ideal choice for any home. They compliment each other so well.
The Natural Feel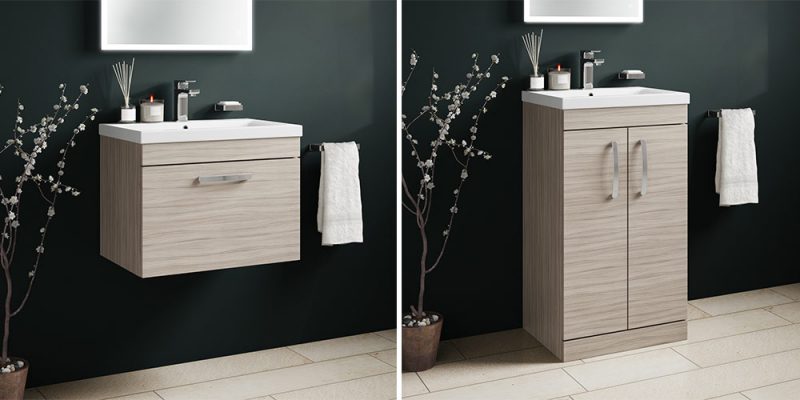 Modern and very stylish, adding some natural style units into the bathroom will give a twist on the monochrome vibes your bathroom is looking for. You might possibly fall in love with this combination. For more information on adding colour to your bathroom, call us or visit one of our
showrooms
and we'll be more than happy to help!
Perth:
32 Leonard Street | Perth | PH2 8ER 01738 440 333
Edinburgh:
8 Kew Terrace | Edinburgh | EH12 5JE 0131 337 3355