In conjunction with our premier designer radiators supplier Bisque, we bring you five fabulous radiator styles for your bathroom!
If you believe that the days of the white boring radiator are well and truly over, then Bisque is the company for you! Their name is synonymous with high quality, cutting-edge design and with a range of over 40 styles, they are sure to have something to add a some serious WOW factor to your bathroom.
1. QUIRKY RADIATORS
As the winner of the International Designboom competition in 2007, The Archibald radiator has stunning form and function in equal measure. The layered coathanger inspired look, which was styled as a tribute to the ultimate butler, creates a sense of sophisticated fun while also being the perfect towel-warmer. Available in classic chrome, black and colour pop options.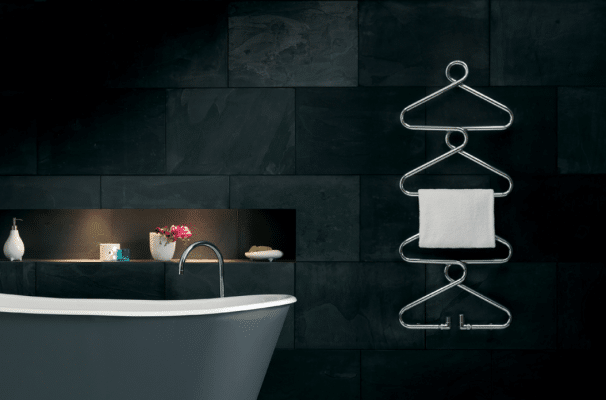 2. ULTRA MODERN RADIATORS
For those of you with a penchant for sleek, minimal design, Bisque designed
The Svelte
– and it is exactly that. A design that would not look out of place in the most luxurious of spa's it is also surprisingly economical. Made from recycled aluminium, it uses 90% less water than the standard ladder rail radiator and is extremely responsive to variations in water temperature. Brains as well as beauty!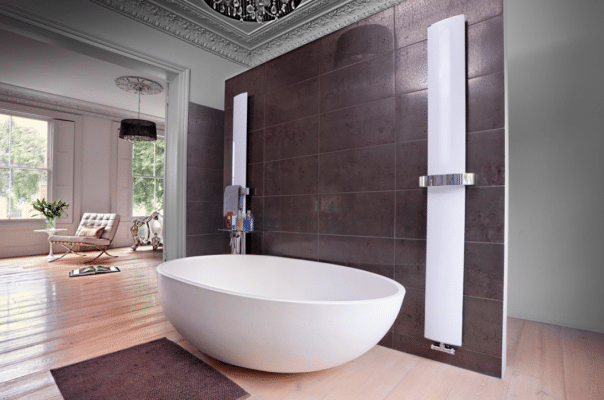 3. TRADITIONAL RADIATORS
As much as we love modern, sometimes the classics are just impossible to beat. Impeccably named, The Classic is a nod back to the traditional school style radiator. With its timeless appeal and excellent heat output, this is the ideal choice for larger bathrooms and with the option to add additional chrome rails, there's plenty of room for towels for the entire household.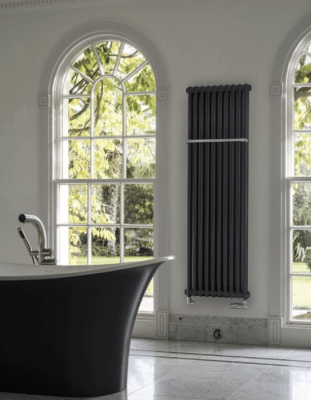 4. CIRCULAR RADIATORS
A true style icon,
The Hot Hoop
was designed by Paul Priestman, Trustee of the UK Design Council. Made from specially designed oval tubing by manufacturers to the luxury yacht industry, this radiator brings fuses high-end appeal with a nautical industrial edge. Finished in premium polished stainless steel, this will be sure to steal the show in any bathroom.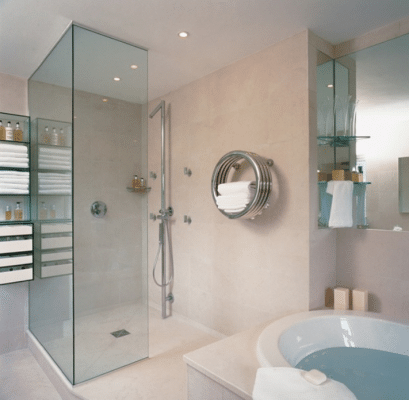 5. DOUBLE VISION RADIATORS
Add some function and glamour to larger bathrooms with double radiators. Minimal styles such as the Art-Deco inspired Quadrato work perfectly doubled up due to their elegant proportions and discreet fittings. Placement is key when installing double radiators; creating symmetry by placing at either side of a feature sink and mirror will make the room feel considered and elegant.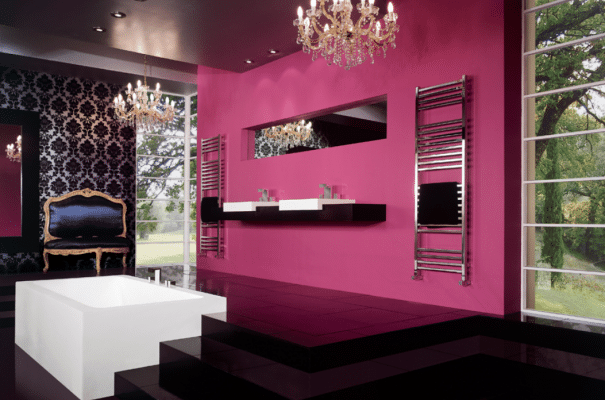 To view our collection of Bisque radiators and receive advice on styles, bathroom design and installation, please visit our
showrooms
or give us a call.
Perth:
32 Leonard Street | Perth | PH2 8ER
01738 440 333
Edinburgh:
8 Kew Terrace | Edinburgh | EH12 5JE
0131 337 3355