If you're not one for neutral paint or wallpaper and bright colours or a specific theme is your preference, don't worry! Within a few steps, you can transform your bathroom to have a room in keeping with your personality. Here are 10 easy ways to add colour to your bathroom design! While still leaving the space feeling clean and put together.  
1. Add a splash of paint!
Paint is the simplest and most affordable way to add a large punch of colour to a space, such as your bathroom. We recommend selecting the shade you want first and then building the rest of the room's colour scheme around it.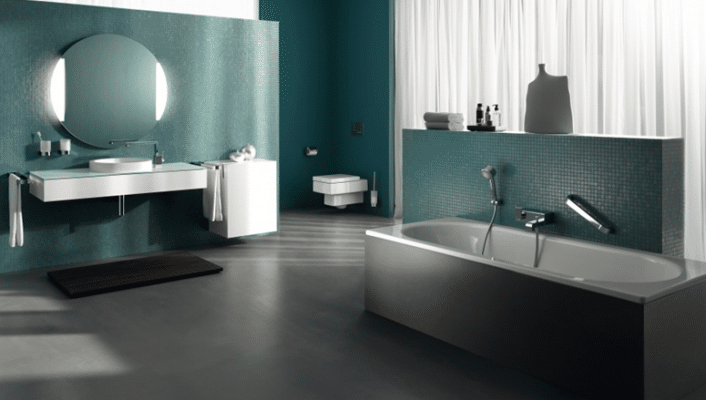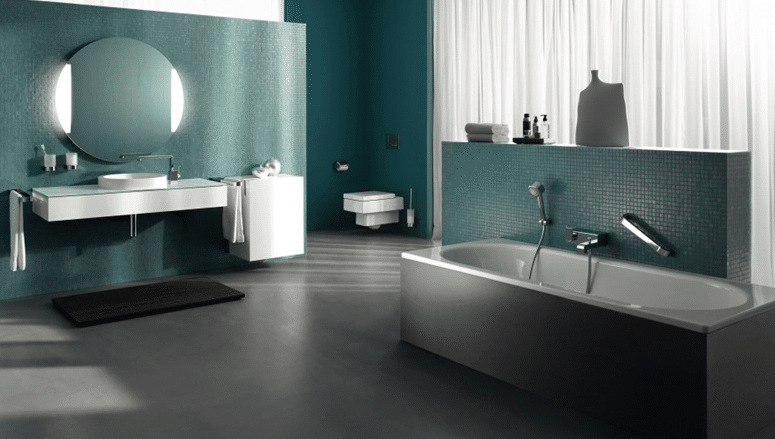 2. Focal point – accent wall!
If the idea of adding colour to the entire room seems a bit too much for your tastes, try doing just one and creating an accented focal point in your bathroom. The key here is to pick the right wall to be your showpiece — you want one with a strong focal point or the one that's directly across from the door.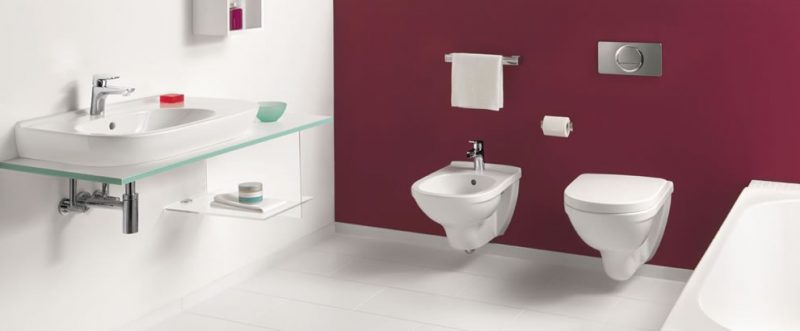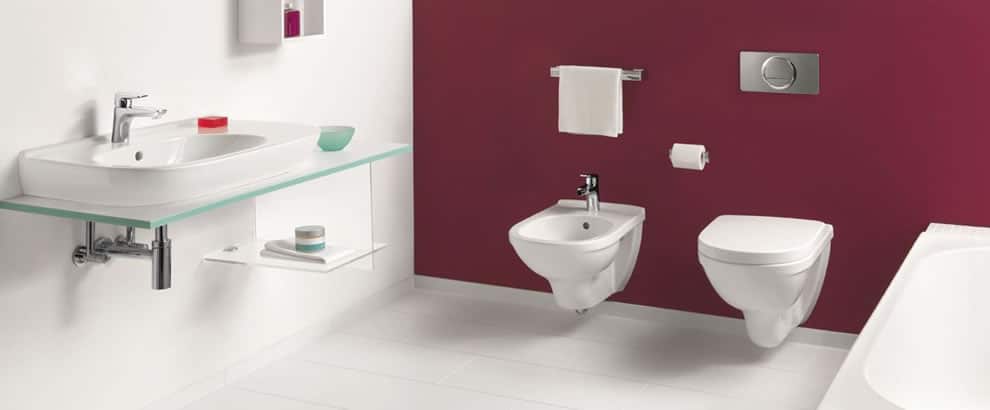 3. Tiles!
In this modern era of plain white bathroom suites, adding colour to your bathroom is crucial. A good way of introducing some colour into your bathroom is through the clever use of tiled areas. Both floor and wall tiles can transform your entire bathroom! With a beautiful array of contemporary bathroom tiles now on offer we have a fantastic range of
tiles
for you to choose from!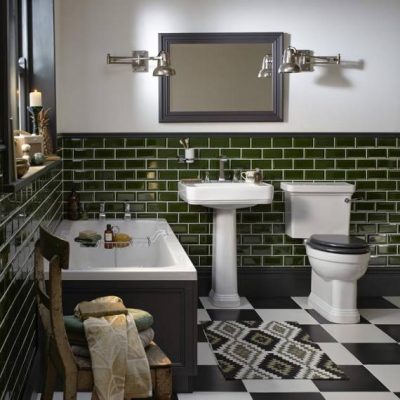 4. Bold Bathtubs!
The bathtub has undergone quite a transformation from its days as a humble receptacle for cleansing. While serving the same utilitarian function as always, bathtubs now play a pivotal role in the creation of a relaxing spa-like experience for the home. Make an impact by adding a bold tub. You can choose from a variety of materials such as copper or painted porcelain, but whichever you choose be sure to select a hue that you'll be happy with for a long time to come.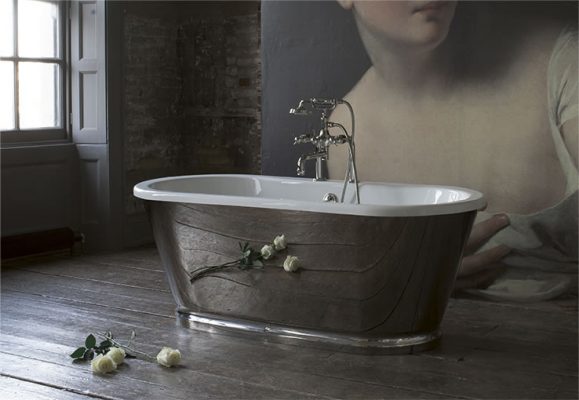 5. Fixtures and Fittings!
Creating a sense of luxury in your bathroom or ensuite is made so much easier with the right fixtures and fittings. Choose from our
range
of brassware, from shower fittings and taps in polished chrome, rose-gold or bronze, to oversized shower heads and floor-mounted bath fillers. Great brassware can enhance an inexpensive suite and lift it closer to the realms of luxury. Opting for an eye-catching tap, such as a swan neck or a bridge-mixer. Choosing an opulent finish such as bronze, rose-gold or polished chrome, brings design elements to an area that many people overlook. For added impact, taps need not be basin-mounted: some are intended for wall-mounting, others can be fitted into a deck or worktop and brought over the edge of a surface-mounted bowl. Whilst floor-mounted taps look fabulous beside a free-standing bath.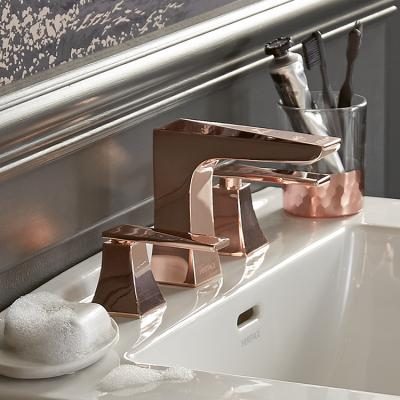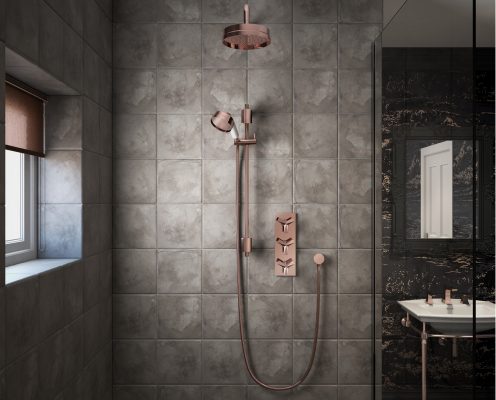 6. Statement Hand Basins!
To add a splash of colour, the stunning
Villeroy and Boch 's
surface
mounted bowl range can be manufactured in almost any colour. In conjunction with Hansgrohe Axor's
 brassware with a special finish or specific colour, your room can really be transformed.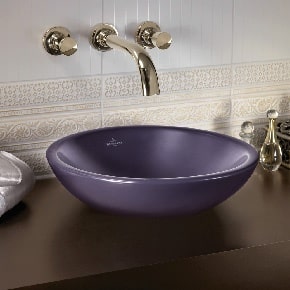 7. Radiators and Towel Rails!
Many towel rails are also available in almost any RAL colour. This is a great place to do it. Often the towel rail can be matched with furniture unit or is the standout piece that window blinds and towels are co-ordinated with. Zehnder's designer radiators not only make your home warmer, they add an unmistakable look and finish. The mark of high-quality design and engineering. We display several Zehnder rails in our showrooms and would be happy to discuss the options available.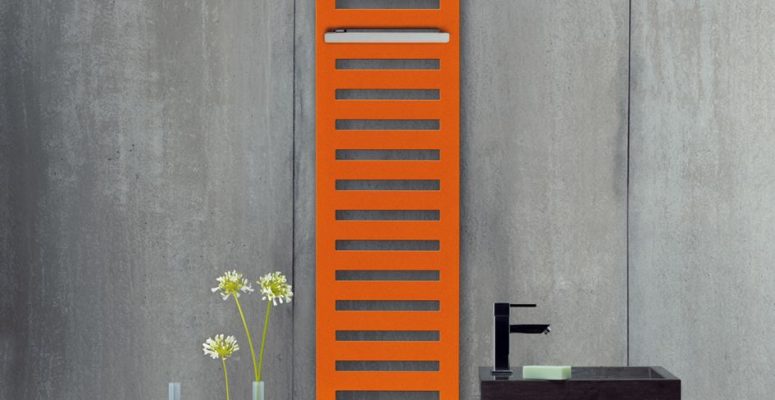 8. Add Some Greenery!
Incorporate a little colour from nature. Whether they're real or synthetic, colourful or simply green. Plants can go a long way to add that splash of colour into your bathroom. An added benefit of having some plant life in your bathroom is that they are very easy to change in line with the seasons and of course your tastes. Go for a greenhouse vibe like the photo below or stick with a singular plant for a more minimal approach.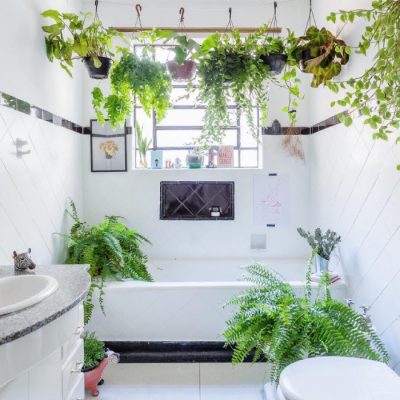 9. Furniture!
We appreciate that a bathroom is more than just an area to bathe, which is why we offer a great range of bathroom
furniture
to enhance form as well as function. When it comes to choosing the right storage for your room, there are plenty of points to consider. From the style of the furniture to the physical dimensions and arrangement within the space. There are free-standing and wall hung options for basin units and wall columns. Or you may like to consider recessed mirror cabinets that fit flush to the wall and provide a beautifully streamlined aesthetic. We have an extensive selection of products that cater to all tastes and come with quality and affordability guaranteed. Our team are happy to help you through every step of the process and can provide visual representations that give you a sense of what the finished look will be. Please do feel free to get in touch or come in and see us.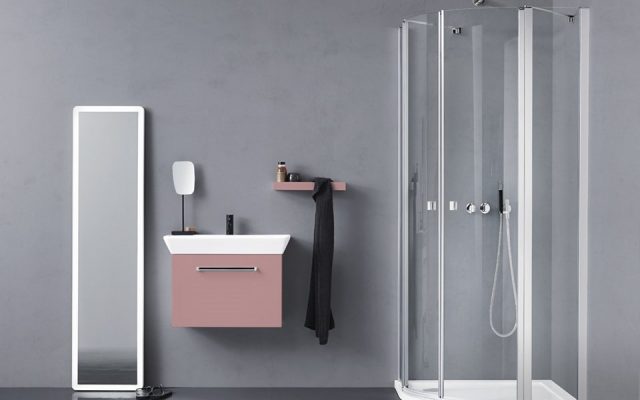 10 . Accessories! Bringing in colour in the form of accessories such as towels, storage, soap dishes and toothbrush holders allows a great deal of room for creativity. You can opt for bright or patterned textiles to add interest if your bathroom is more traditional or pared-back and smaller colour-pop accessories can bring a lot of personality to a smaller space. Matching any bathroom products you have on display will also keep your space looking cohesive. An added benefit of using colourful accessories is that they can be easily and inexpensively updated, allowing you to create fresh looks regularly!