We know when we've found a great product and have installed Matki showers for over a quarter of a century. Matki MD, Nicholas Cunild, says Matki is "focused on quality and innovation". We know Matki offers both of these qualities. It's one of the reasons we chose them for our stand-out photoshoot, where we installed a working hot-water shower with a Matki shower enclosure in the middle of the forest at the Hermitage in Dunkeld. Due to the natural environment, this was a time-sensitive challenge, and Matki delivered a beautiful screen for us in under five days to meet the demanding timeline. Lawrence Haddow, MD, says, "We have delivered many amazing showers using Matki screens. We know they will find a solution, even for the most challenging space."
More than just a bathroom fixture, Matki delivers luxury, elegance, and superior craftsmanship. These showers are designed with utmost attention to detail and precision, ensuring that every showering experience is joyous and relaxing. They provide an exceptional showering experience. They are available in various styles, including walk-in showers and shower enclosures. Each design is crafted to provide a comfortable and relaxing showering experience. With Matki showers, you can enjoy a spa-like experience in the comfort of your own home.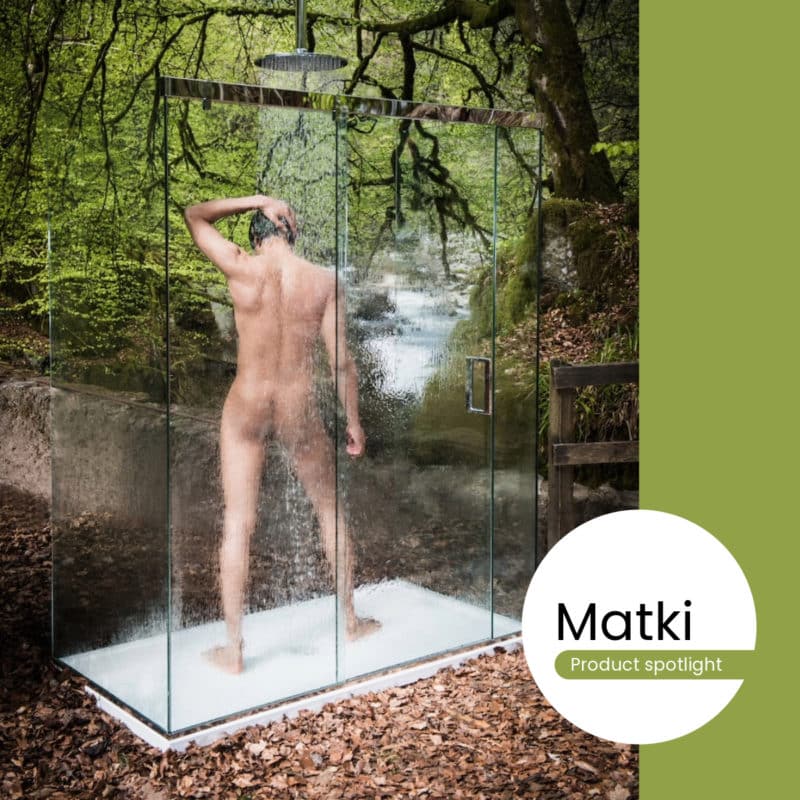 Matki showers offer a range of customisable options to meet your specific needs and preferences. You can choose from various finishes, including polished chrome, brushed nickel, and gold, to create a shower that complements your bathroom's décor.
One of the key features of Matki showers is their exceptional quality. These shower screens utilise high-quality materials such as solid brass, stainless steel, and toughened safety glass. The quality components ensure they are built to last and can withstand the test of time. Moreover, Matki showers are easy to clean and maintain, making them an excellent choice.
Matki showers are highly customisable, allowing you to create a shower tailored to your specific needs and preferences. With Matki showers, you can create a spa-like experience in the comfort of your own home. So why settle for standard when you can invest in a Matki screen and transform your bathroom into a luxurious oasis? Matki shower screens are an excellent choice for an elegant, high-quality shower experience.
If you missed our shower in the woods adventure, showering as nature intended, you can see it here.
If you'd like to know more about how we can help deliver a wonderful showering experience, contact one of our showrooms, and we'll help turn your ideas into a glorious reality.
Read more