Redecorating your home is always an exciting time and planning your dream bathroom is no exception! F
rom deciding between modern or traditional, bath or shower, white or bright, there are lots of elements to consider before putting your plans into action.
Here is our list of key points to bear in mind before making any major bathroom purchases:
1. What Is Your Water Pressure?
Perhaps not the most exciting factor to consider but certainly an essential one! The water pressure and the type of heating system in your home will determine which types of showers or bathtubs can be installed and will work correctly. Some fittings will work with low-pressure water while others may require a minimal level of pressure to function. High-pressure fittings paired with a low-pressure system will result in a low flow rate and substandard water flow. All taps and showers have pressure ratings which should help with the decision making process.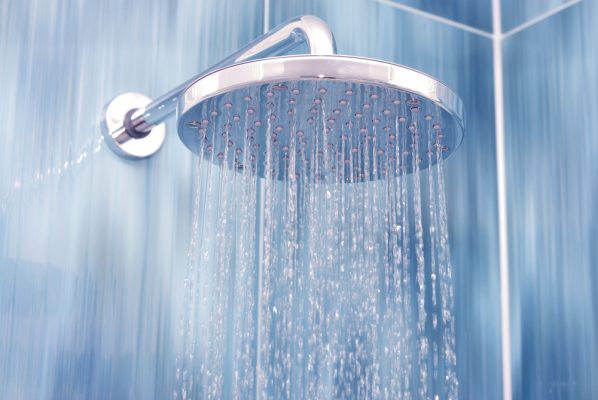 2. What Is Your Style?
Bathrooms are equally as unique as their owners and no two will ever be the same! With endless designs, features, and layout possibilities it can be a challenge to decide on the look you want, however, opting for an overall theme can help to streamline your style. From nautical to natural, classic to contemporary, selecting co-ordinated furniture pieces, finishes and fittings can help to create a cohesive room and minimise fuss.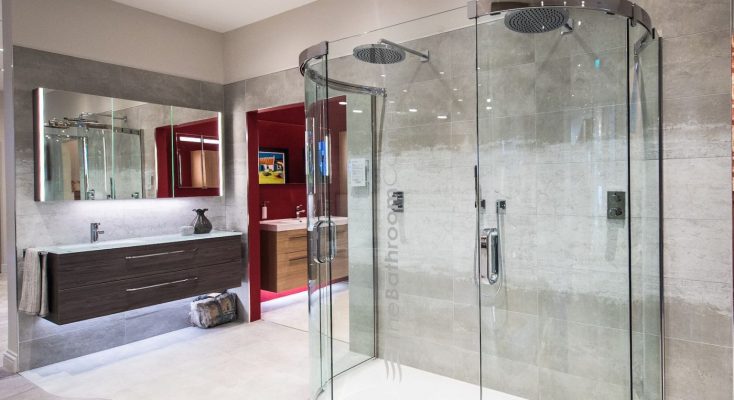 3. Eco-Friendly?
From water pressure to lighting, there is a growing trend in bathroom styles which are good for the environment. It doesn't have to be difficult or particularly expensive to opt for more environmentally friendly options. Low flow toilets and shower heads will save on the amount of water used as well as the amount of energy required to process them. By also investing in an energy efficient extractor fan, this will cut down on electrical costs and hopefully improve ventilation at the same time.
Do yourself and the environment the power of good – go eco-friendly!

4. How Much Space?
Knowing the exact dimensions of your space will be a major deciding factor when it comes to investing in your bathroom, especially when selecting larger pieces such as the bath and shower. This not only applies to floor space but also ceiling height and any unusual wall angles you may have. Sinks, shelving, and mirrors can be placed in the corners of rooms for those of you with more petite spaces and positioning accessories cleverly on walls can allow for more floor space. In addition to the suite itself, consider storage carefully, especially if you have a lot of products or towels you'd like to keep hidden away.

5. This Tap Or That Tap?
Taps come in a huge range of wonderful shapes and sizes and have a number of ways to simply or creatively release water – for example, to replicate a waterfall, in a circular formation or with the addition of LED lights. They can be located on the sink itself, be mounted on the wall or even on the floor to give some extra wow-factor to your space. 
There are also a large number of colours and finishes to consider. Black and copper designs becoming almost as popular as their classic silver counterparts.

6. Bathroom Technology?
We live in the society where we cannot live without our phones, tablets or any type of portable device. From Bluetooth speakers which can be integrated into the shower, TV's at the end of the bath, to mobile phone docking stations, you can stay connected, entertained and comfortable at all times.
The idea behind incorporating these products into bathrooms is to create the sense of a high tech spa where everything can be controlled simply by the touch of a button. You don't have to get out of the bath to dim the lights!

For more information on what to consider before purchasing your bathroom, call us or visit one of our
showrooms
and we'll be more than happy to help!
Perth:
32 Leonard Street | Perth | PH2 8ER 01738 440 333
Edinburgh:
8 Kew Terrace | Edinburgh | EH12 5JE 0131 337 3355 For more information on what to consider before purchasing your bathroom, call us or visit one of our
showrooms
and we'll be more than happy to help!
Perth:
32 Leonard Street | Perth | PH2 8ER
01738 440 333
Edinburgh:
8 Kew Terrace | Edinburgh | EH12 5JE
0131 337 3355