With over 125 years experience, Geberit has built a reputation for innovation, quality, and reliability. Their extensive product portfolio of over 80,000 individual items includes plumbing systems, toilets, flush plates, cisterns and monoliths. If you're looking for a bathroom with uncompromisable quality and innovative design, make Geberit your go-to brand.
Geberit products are designed for a wide range of bathroom sizes and styles with sustainability in mind. You can have a beautiful bathroom which is also environmentally friendly.
Toilets
Let us introduce you to the 
Geberit AquaClean
Toilet series which allows you to stay naturally fresh and clean at the touch of a button. The principle behind Geberit's shower toilets is ever so simple: at the touch of a button, the concealed spray arm extends and washes you clean with a jet of pleasantly warm water. You can adjust the intensity of the water spray yourself. Anyone who has ever experienced this fresh, clean feeling will never want to do without it again.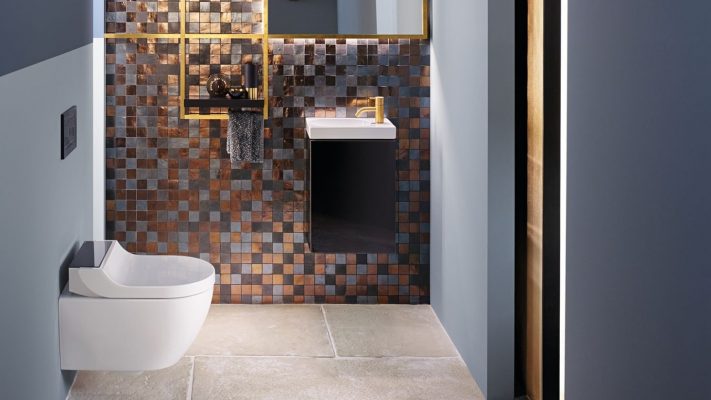 Toilet Seats
Specifically designed for the
AquaClean toilet series
,
Geberit toilet seats
are manufactured to the very highest standard with ultimate comfort in mind. The cleverly hidden technology provides a soft-close function, user identification, and minimal design. There is also the option to have floor standing or wall hung, both of which are equally elegant.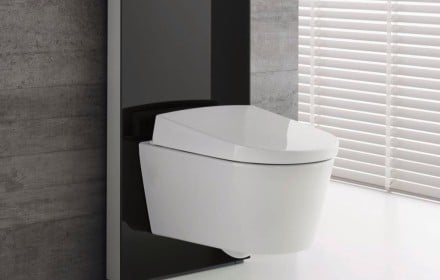 Flush Plates
The flush plate is the only visible part of the Geberit Duofix frame once installed. A variety of styles, finishes and colours, the range can compliment any modern bathroom design with classic silver, black or even gold. Whether manual, electronic or pneumatic flush actuation, they offer the perfect balance of design and functionality, ideal for the modern and minimalist bathroom.

Cisterns and Frames
Geberit concealed cisterns are the classics of modern bathroom installations. Products which have been installed around the world for more than 50 years. This experience, combined with advances in technology means that the systems are not only visually appealing but also highly practical. They are available in a wide range of sizes compatible with the full range of fittings. The flush plates share names with their suitable concealed cistern, so you can be certain that everything will match.

Monoliths
The main advantage of Geberit Monoliths is that they cleverly conceal entire sanitary technology. Monoliths are cistern, dual flush and trap within a slender, elegant module products – fitted with either a wall-hung or a floor-standing WC ceramic appliance. Available in a range of designs, colours and finishes with a safety glass front panel and elegant aluminium side panels, Geberit Monolith cut a good figure in any bathroom.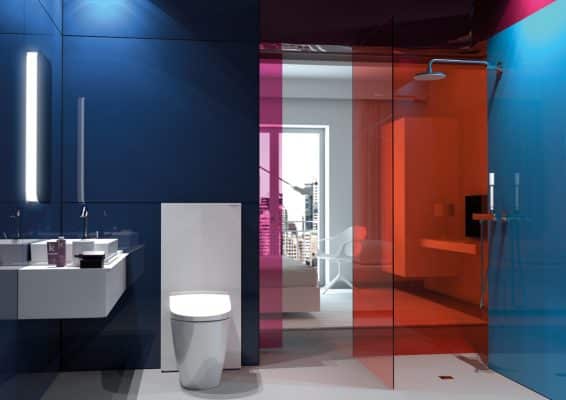 Prepare for the future of the bathroom by investing in Geberit's expertise and style. We have a number of Geberit products available, so visit our Perth and Edinburgh 
showrooms
, where we can advise you on the best options for your home.
Perth:
32 Leonard Street | Perth | PH2 8ER
01738 440 333
Edinburgh:
8 Kew Terrace | Edinburgh | EH12 5JE
0131 337 3355