A bathroom sink is essential in every single bathroom. Whether it's part of a unit, standalone or the trend that everyone is looking out for is the floating sink. The aesthetic of a floating sink is pleasing to the eye and overall design of a bathroom. This ever-growing trend is one that can help reduce the visual weight of the bathroom when it comes to the vanity side of design. Sleek and sophisticated, a floating sink means that there is room for more accessories such as plants or unique decorative pieces (i.e. baskets)

This can cut down on storage space, but some versions — especially floating vanities—still have built-in cupboards or drawers. Counter space is vital and shouldn't be cluttered, giving off the minimalistic vibe. Floating sinks have a more industrial, natural look, as the plumbing is often exposed, though floating sinks without exposed plumbing have a very streamlined, modern aesthetic.

Here are some examples of floating sinks which can be an inspiration for your next bathroom design.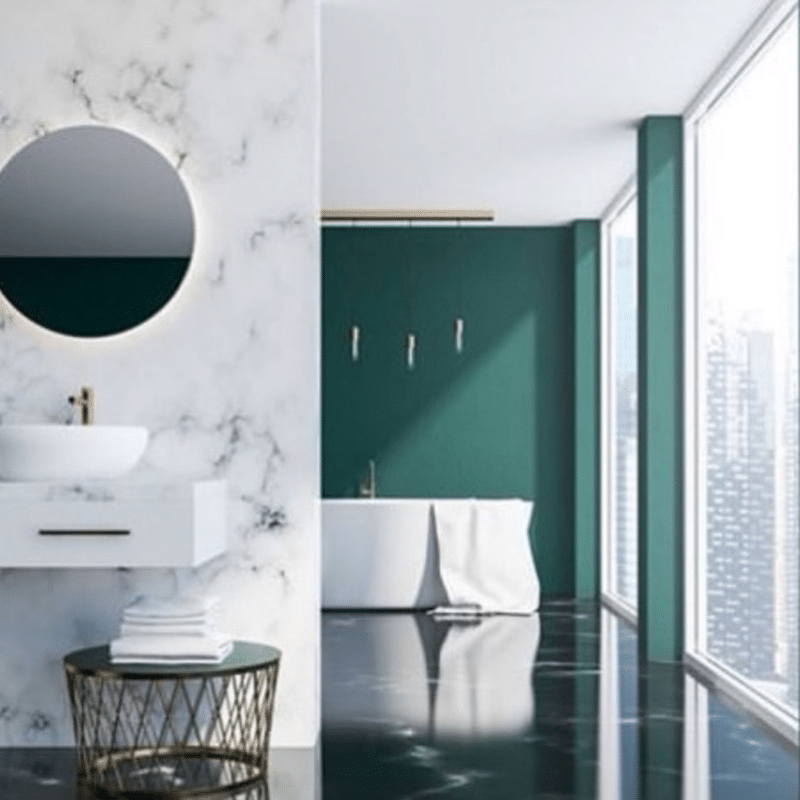 Here at The Bathroom Company, we have a devoted team who will help with your design, supply and install. We can help you with the finishing touches and give you the expert advice required to give you the bathroom that you have always dreamed of. Let's turn it into a reality. Our stunning showrooms in Edinburgh and Perth have many displays for any size of bathroom.

Visit us at:

8 Kew Terrace Edinburgh | EH12 5JE
32 Leonard Street Perth | PH2 8ER