What to Expect from Our Award-Winning Bathroom Showrooms
You may be scrolling through social media to spark your imagination for your bathroom transformation – but there's only so much inspiration available online.
When you visit either of our award-winning showrooms, you will be welcomed by over 30 beautiful bathroom displays! This way, you can see first-hand the high-level of innovation and skill we provide.
The best bit? Every one of our displays are dressed and fully functioning, so you can determine exactly what the products can do and how they would look in your bathroom in Stirling.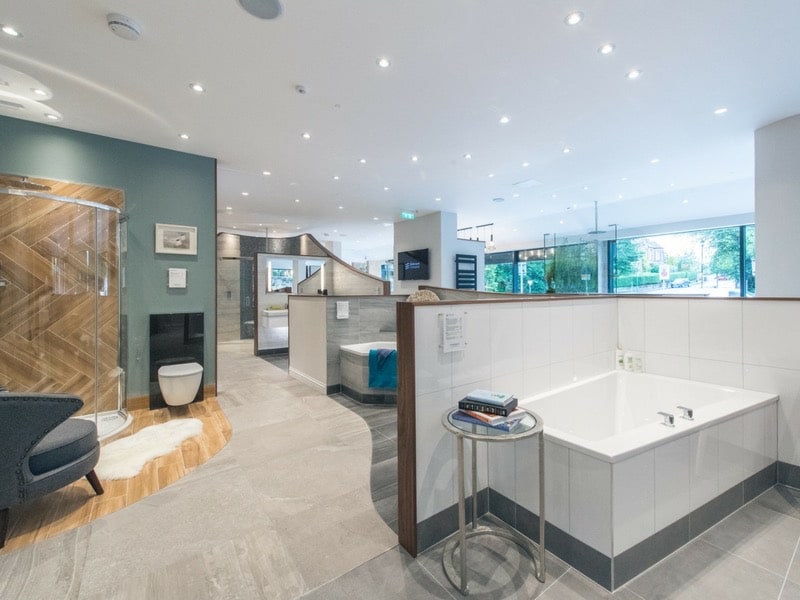 Our Edinburgh Showroom
With both the Bathroom Showroom of the Year and Bathroom Retailer of the Year accolades to its name, our Edinburgh showroom is a magical place to find inspiration.
It's just a five-minute walk from both the bus and Haymarket railway station thanks to its city-centre location. Or if you prefer to drive, you can find parking on Balbirnie Place (pay and display).
The team in Edinburgh is always on hand to answer any questions you may have. Our consultative approach ensures our expert team is on hand to help you design your dream room.