What You Can Expect from Our Award-Winning Bathroom Showrooms
You may have turned to social media to gather ideas for your bathroom transformation, but there's only so much inspiration you can find online.
Both of our showrooms feature more than 30 gorgeous bathroom displays – that way you can discover the innovation and workmanship we provide.
The best bit? Every one of our displays is dressed and most are fully functioning, so that you can experience what our products do and how they would look in your bathroom in St Andrews.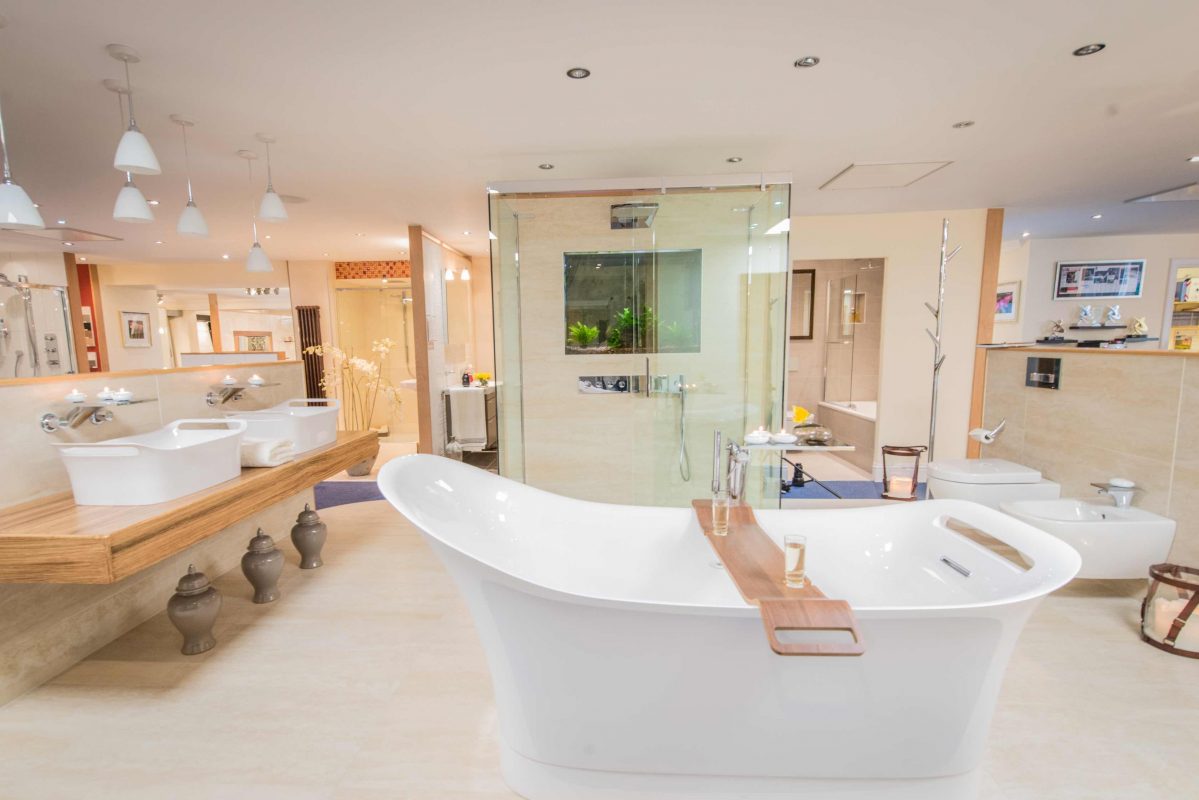 The Perth Showroom
Our Perth showroom has won the Bathroom of the Year award as well as Bathroom Retailer of the Year, making it the perfect place to spark your imagination.
Located in the city centre, it's just a short walk from the bus and train station. Plus, we provide free parking at our St Andrew Street car park.
The wonderful team is on hand to answer any questions you may have. Our consultative approach guarantees our team is here to help you create your dream room.