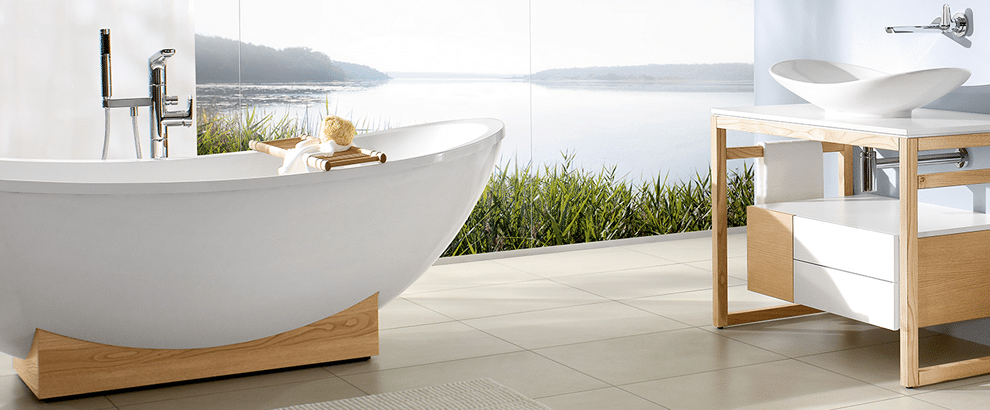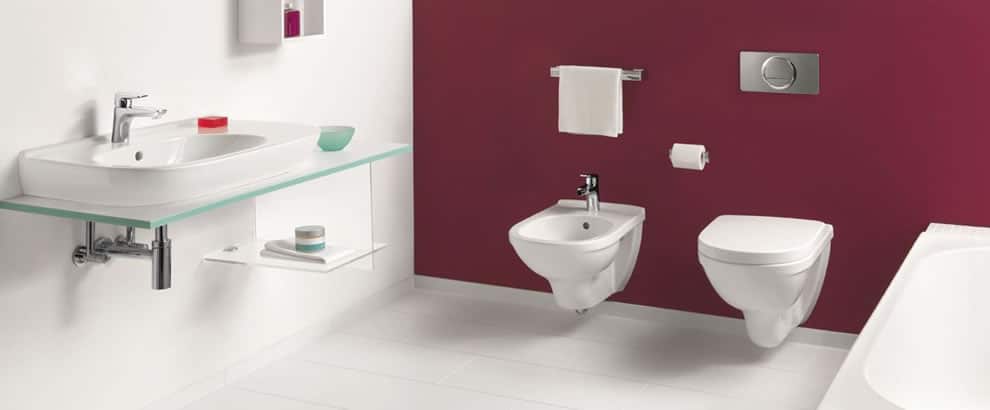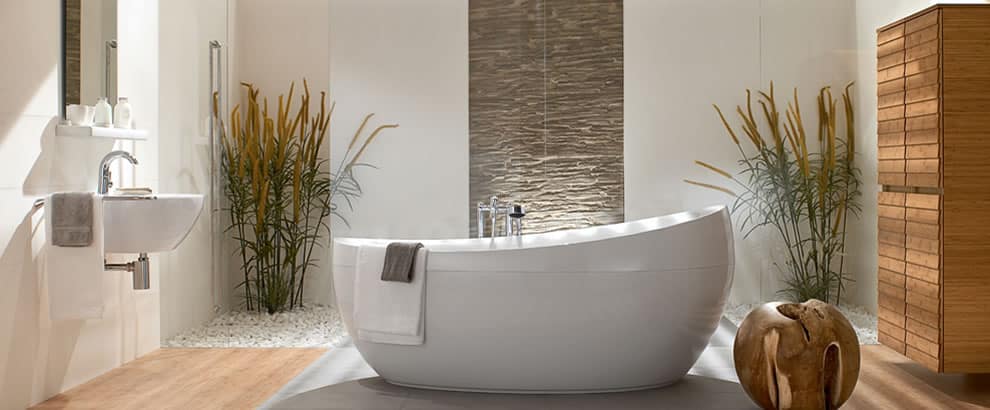 A family run business, with over 250 years of expertise, Villeroy & Boch have all you need to create your own dream bathroom. An innovative and contemporary lifestyle brand, supported by an unrivalled heritage, Villeroy & Boch feature prominently in our showroom and the La Belle bath was a key element of The Bathroom Company's photo shoot at The Hermitage, Dunkeld.
Experience the style of Villeroy & Boch, a brand that will give you long lasting pleasure in your home and retain its value for years to come, offering scope for individual design freedom and personal convenience. You can depend not only on their manufacturing skill but also on their brilliant ideas, commitment to quality and practical innovations, permitting you to design a bathroom that is ideal for you and your life.
In the mid-1970's, Villeroy & Boch revolutionised the bathroom industry when they produced a bathroom range in which each of the various elements were totally coordinated in design.
No matter what your ideal style may be, Villeroy & Boch have the right bathroom furnishings to make your dream bathroom come true. Be it purist, timelessly elegant or romantic – with the decorative collections by Villeroy & Boch, it will be love at first sight.
We appreciate the design and production quality inherent in each Villeroy & Boch product and have a number of stunning Villeroy & Boch items on display at our showrooms – our team would be pleased to show you around and explain the different benefits suitable for you. Why not pop in for a chat today?
Visit Villeroy & Boch Website