Doing a spring clean? You'll come across bits and pieces that you may think are junk but have you ever thought about looking at something from a different angle and turning it into something useful, vintage and unique to your bathroom? Here at The Bathroom Company, we're always looking at innovative ways where we can use what we have and make it something amazing. This is the process of upcycling.
Upcycling is defined as the 'process of converting waste materials or useless products into new materials or products of better quality or for better environmental value'. Put simply, it's about rejuvenating and combining your old tat into something funky and useful around the home.
Let's take a look at what you can do in your very own home to do some upcycling and save yourself money in the process!

CONVERT OLD BULBS INTO OIL LAMPS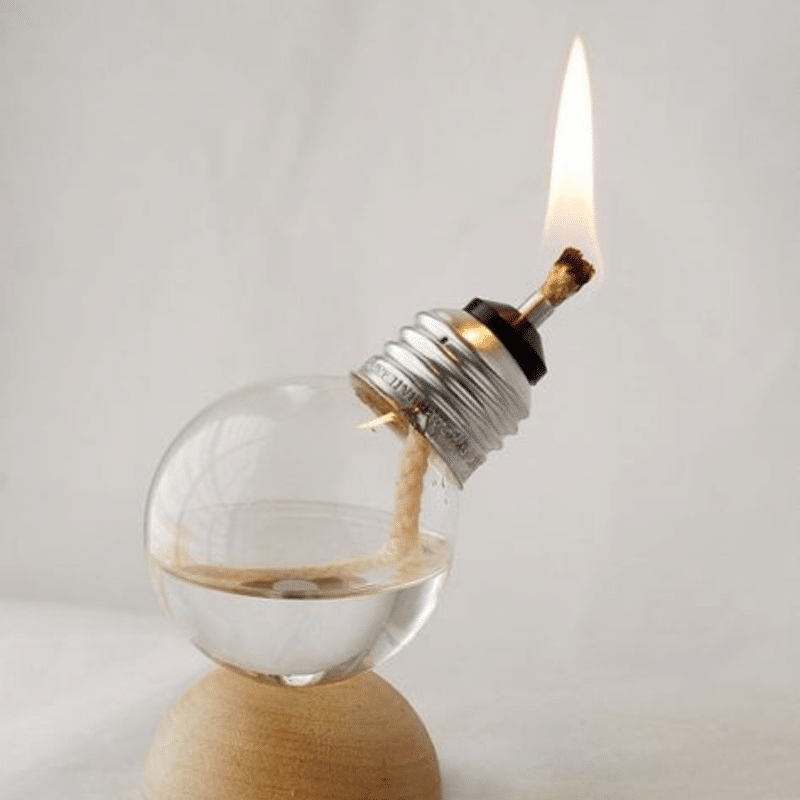 Using this step by step guide, you can save yourself hundreds of pounds and makeshift these lightbulbs into a stylish and unique oil lamp. You could even have them near your bath for a more relaxing atmosphere.
MAKE STYLISH SHELVES FROM OLD BOOKS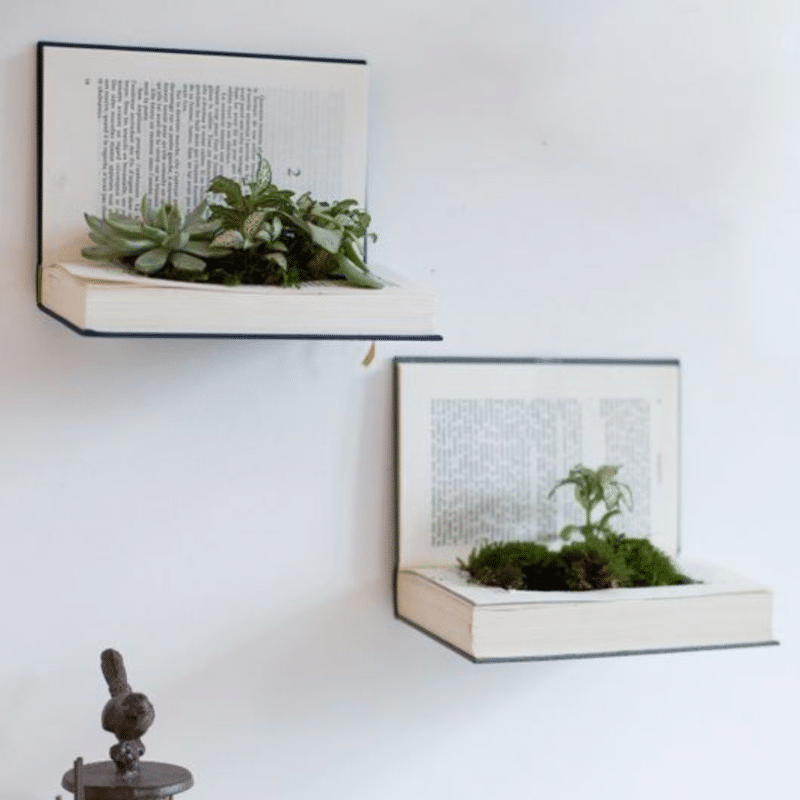 Got a lot of bathroom products which need shelving? Got some old books that you've read from beginning to end? Don't throw them out, use as a (book) shelf! Have all your favourite products on display in the form of a DIY job to be proud of. Once the books are stable, lay your everyday products on them and have a bathroom that's quirky yet Instagram worthy.
TURN AN OLD BICYCLE INTO A VANITY UNIT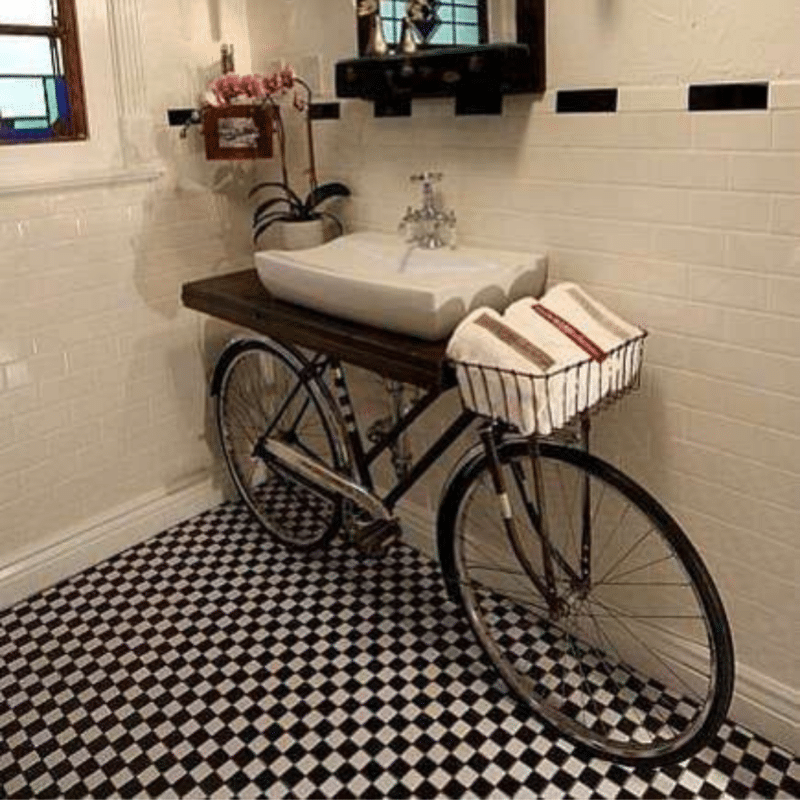 This may sound a bit frank but once you see it, you'll understand the appeal. You can use the cycling basket to keep your towels in and all you will need is some wood to be placed onto where the seat it and there you have a place to sit your basin. Rustic and revolutionary.
DANGLE USED WHISKS AND MAKE THEM INTO LED LIGHTS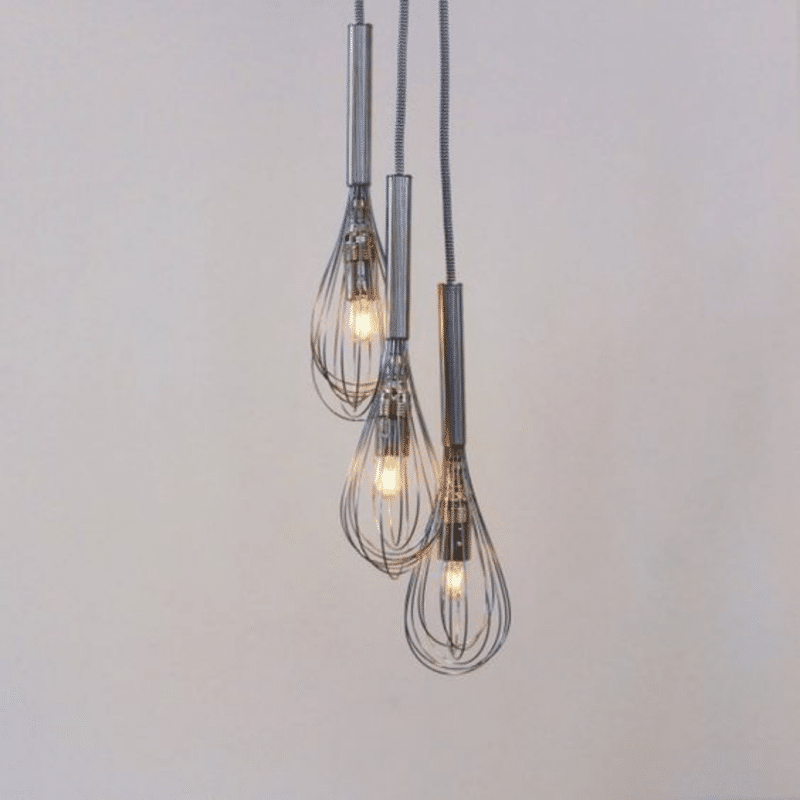 Not only does it look stunning but you'll be saving on energy bills, too. Tying in with the theme of the industrial bathroom trend, place the LED lights at the bottom of the whisk. Hang them so the light reflects on each curve of the whisk. Can be used for any room of the house.
USE AN OLD SHAMPOO BOTTLE AS A WATERFALL TAP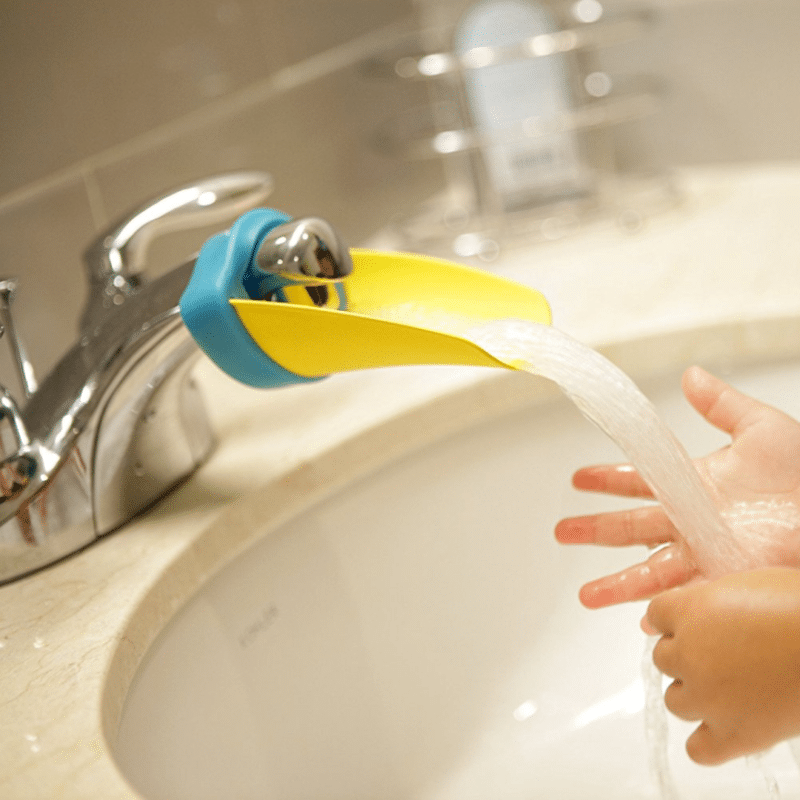 You'll be reading this like 'WHAT THE?' But hear us out! Cut out the centre of the bottle, cut out a hole at the bottom of the bottle and voila! Connect the bottom of the bottle to the tap. Stick the bottle to the basin and there's your own waterfall tap without the expensive price tag.
Here at The Bathroom Company, we have a devoted team who will help with your design, supply and install. We can help you with the finishing touches and give you the expert advice required to give you the bathroom that you have always dreamed of. Let's turn it into a reality. Our stunning showrooms in Edinburgh and Perth have many displays for any size of bathroom.
Visit us at:
8 Kew Terrace Edinburgh | EH12 5JE
32 Leonard Street Perth | PH2 8ER